About Allard Chiropractic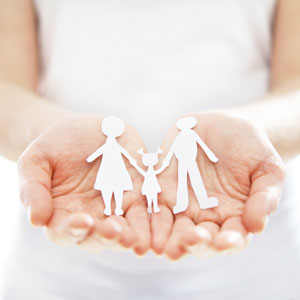 Dr. Lindsey Allard attended Canadian Memorial Chiropractic College, graduating in 2005. Then, she was ready to pursue her dream and moved to Australia to open a chiropractic wellness practice. After 13 years, she grew a family-like community of people there.
In 2018, she made a momentous decision: to return to her home country and practice. She took over Allard Chiropractic from Dr. Paul Meyer, learning from him before his retirement. Dr. Lindsey is proud to provide individualized, natural care to all ages.
Service Comes First
Dr. Lindsey is dedicated to serving your needs. That includes providing chiropractic along with a full education about the complexities of your body that you may not already know about. In teaching you, Dr. Lindsey seeks to empower you to make transformational changes in your life.
Every individual is important and unique. Know that you are valued, and so is your time and energy. When you're here, Dr. Lindsey will tell you how she can help – and if she can't, she'll find you the right people to help you.
Make Time for You
It's simple: if you do not make time for wellness, you will have to make time for illness. You cannot buy or trade for health. You can only strive toward it yourself. Your body has a seemingly limitless capacity to heal and regenerate. But too often, people don't understand the value they must place on their health.
Stress is ever-present – it comes in emotional, social, physical, mental and chemical forms. These stresses have a huge impact on your health. If you're looking for options to improve your wellness and adapt to the stresses of life, know that we are the place to help you.
You're Our Case Study
Are you familiar with the concept of a case study? It's an intensive form of study about one person. Every single patient at Allard Chiropractic is a case study. There is no cookie-cutter method that's applied to each person. Instead, we look at you as a unique person and work WITH you to make decisions about your care.
MEET DR. LINDSEY ALLARD »
Focusing On Moms, Babies and More
Allard Chiropractic is a place for all ages. Dr. Lindsey has a special interest in caring for pregnant moms, new moms, babies and degenerative symptoms. Her patients also include small children with problems like earaches and bed-wetting. If you're suffering from brain fog or can't stay asleep, getting adjusted may be the key to unlocking your greatest health.
Take the Next Step
Do the right thing for your health. Contact us today to schedule an appointment!


About Allard Chiropractic | (519) 688-1800